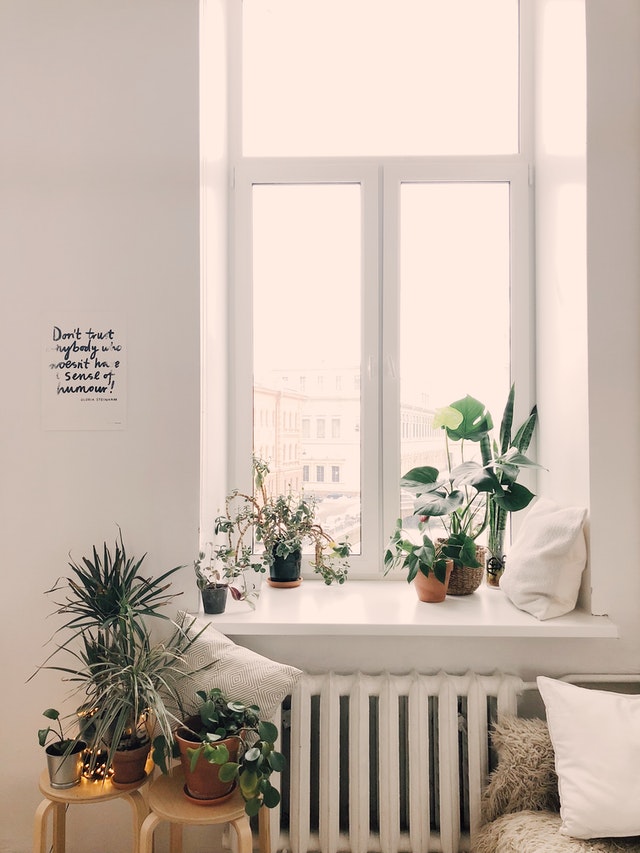 Window film is a transparent, adhesive retrofit product designed to enhance glass performance. This laminate film has a scratch-resistant outer coating and can be installed on the interior or exterior of window surfaces. Window film can benefit residential and commercial spaces by providing the following:
UV Protection
Heat and Temperature control
Improved safety and security
Enhanced privacy
Improved aesthetic
One of the most beneficial features of window film is its heat and temperature control. While the sunlight seeping through a big glass window may fill a room with beautiful, natural lighting; without window film this can lead to hot spots, glare, faded furnishings and other repercussions. Window film significantly reduces the amount of solar radiation allowed to pass through your windows. This eliminates hot spots and allows your space to maintain its internal temperature. There are a variety of shades and functionalities when it comes to choosing the right window film. Decorative film, heat & UV blocking film, and privacy film are a few of the options available when considering what window film is right for you. Read more about the benefits of each by clicking here
In addition to climate and energy control, window film eliminates that annoying glare that can make it impossible to work comfortably or relax. Window film also enhances the strength and durability of your windows to prevent breakage from potential threats such as flying objects. While these protective measures are beneficial on their own, window film also acts to enhance the aesthetic look of your home or workspace with decorative features such as the appearance of patterned or frosted glass. The best part, installing window film will actually save you money in the long run. Heat and temperature control from your film results in significantly lower costs on your next energy bill. For any residential or business owner interested in bolstering their window performance, contact Total Tinting today to see what window film is right for you.
Quality you can trust
Upgrade your home and your quality of life with window film. Contact the experts at Total Tinting here or give us a call at 636-474-8468 to receive your FREE window film quote today!