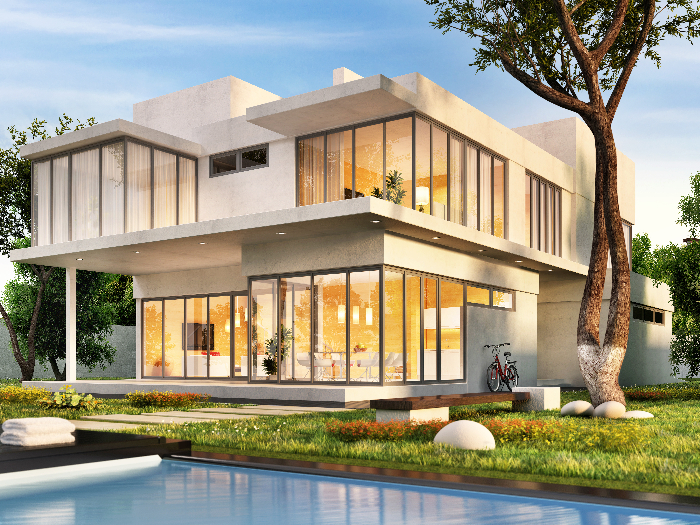 Window Film allows you to enjoy the vibrant, natural sunlight that seeps into your home without having to worry about hot spots, glare, faded furnishings, and other repercussions that accompany non-filmed windows. When choosing the window film that is right for you, consider the characteristics of each type of film listed below:
Decorative Film:
Adds patterns to windows that can mimic the look of etched, stained, frosted, or textured glass
Reusable and easy to remove Enhance the privacy of your home Block harmful UV rays
Can be used on the interior OR exterior side of the glass
Minimal heat protection
Heat & UV Blocking Film:
Absorbs and reflects energy from the sun to keep your home cooler
Lowers your energy costs
Blocks harmful UV rays & solar heat
Minimizes glare
Tends to be more expensive than other film types
Privacy Film:
Keeps the inside of your home shielded from onlookers
Often have a reflective or frosted appearance
Can reduce the brightness of a room
Come in varying shades and tints
So you know the difference between each type of window film, but how can these enhance your home? While there are limitless benefits of window film, the main categories are:
Improved Aesthetic
Comfort
Harmful UV Protection Safety and Security Efficiency
Window film not only improves the exterior look of your home, but ensures the interior is safe from harmful UV rays and sunspots. It also saves you money on energy costs as heat-controlling window film keeps your home cooler in the summer and warmer in the winter.
It's time to do away with old, untreated windows. Upgrade your home and your quality of life by investing in window film. Contact the experts at Total Tinting here or give us a call at 636-474-8468 to receive your FREE window film quote today.