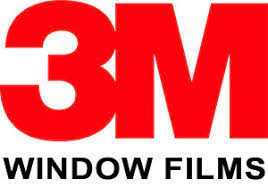 Your window film installer should be 3M certified and lucky for you, Total Tinting is.
What is 3M?
You may notice many products labeled with a "3M," symbol. If you have ever noticed that, then it means that the product is 3M certified. Especially when it comes to window film, your tint should be 3M certified for the best quality window film.
3M is an American multinational conglomerate corporation operating in the fields of industry, worker safety, U.S. health care, and consumer goods. The Minnesota Mining and Manufacturing Company received the first dye-based residential window film. Meaning, 3M is the leader of window technologies.
What does being a 3M Authorized Dealer mean?
Simply put, it means adhering to the strict set of 3M standards. When someone is 3M certified, they are adding the best window film technology to your home or office. 3M dealers stay up to date with the most recent technologies and are always being educated on how to improve its service. 3M offers regional and national training sessions for its members.
What are the Benefits of working with a 3M Authorized Dealer?
Lifetime warranties
Great installation services
Access to 3M products not found anywhere else
3M Specialty Series
If you are looking for a 3M window film installer, you have come to the right place.