5 Compelling Reasons to Invest in Window Tinting
Have you been thinking about scheduling window tinting O'Fallon MO services? Window tinting is an excellent choice for automobiles, residential homes and commercial buildings. Here are five compelling reasons to invest in this convenient service.
1. Achieve a High Level of Shine
A little bit of shine can go a long way toward making your car or building look even more attractive. When you schedule commercial, auto or residential tinting services, you can add a high level of shine to your windows.
2. Reduce Eye Strain and Sun Glare
One of the most important reasons to invest in auto tinting is to reduce eye strain while driving and prevent sun glare on your windows. By dimming the light entering your vehicle, you can avoid eye strain and fatigue and improve your safety while driving.
3. Enhance Your Privacy
Whether you schedule residential or commercial tinting, you can rest assured that you're enhancing the privacy of all occupants within your building. Window tinting O'Fallon MO can make it harder for others to see inside your building.
4. Block Much of the Sun's Heat
When the full heat of the sun shines through your windows, it can make the interior of your car or building very hot. Window tinting can block much of the sun's heat so that the inside of your vehicle or building remains more stable.
5. Protect the Interior of Your Auto or Building From Sun Damage
Sunlight exposure can fade carpets, fabrics and drapes. To protect your furniture, fabric and other interior components of your car or building, it's a good idea to schedule auto, residential or commercial tinting services.
Schedule Window Tinting O'Fallon MO Service Today
At Total Tinting, we know how to protect your home, commercial building or vehicle with expert window tinting services. To schedule your window tinting O'Fallon MO service today, contact us.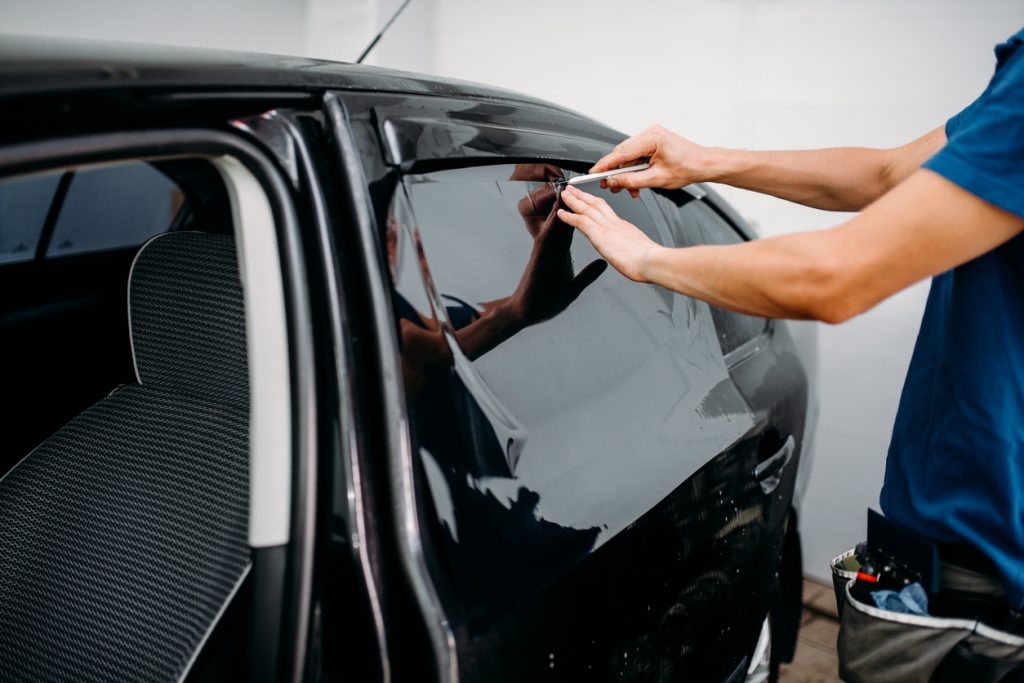 ---
Why You Should Consider Tinting Your Windows 
Have you thought about getting window tinting O'Fallon MO, but you don't know where to look? Perhaps you're wondering if window tinting can protect your privacy or help when it comes to avoiding sun damage.
Whether you are trying to tint your car or the windows of your home, you can get it tinted. Learn more on how to get started.
Tinting Provides Privacy
If you want to avoid people looking into your home or car, you can relax knowing that tinting your windows can provide you with the privacy you desire. There are different levels of tinting, and you can choose what is best for your needs.
It's possible even to get commercial tinting and ensure that your business is a safe and calming place for employees and customers, thanks to tinted windows.
Tinting Protects Against Sun
Tinting can provide some protection against the sun, depending on what level of tinting you are getting. It can also make it easier to drive around and lessen the sun's glare no matter where you live.
It's important to note that if you are considering auto tinting, you want to be sure the level you have picked is legal and won't cause any issues for you when you are out on the road.
You Can Tint Any Window of Your Choosing 
From choosing residential tinting to getting your windows done for your vehicle, it's possible to protect your car and home with a tint that will meet your needs no matter the reason.
If you are curious about learning more when it comes to getting your windows tinted, contact Total Tinting today. We can help you understand the various options available to you and figure out what would be best for your home, car, or business. So get in touch with us today.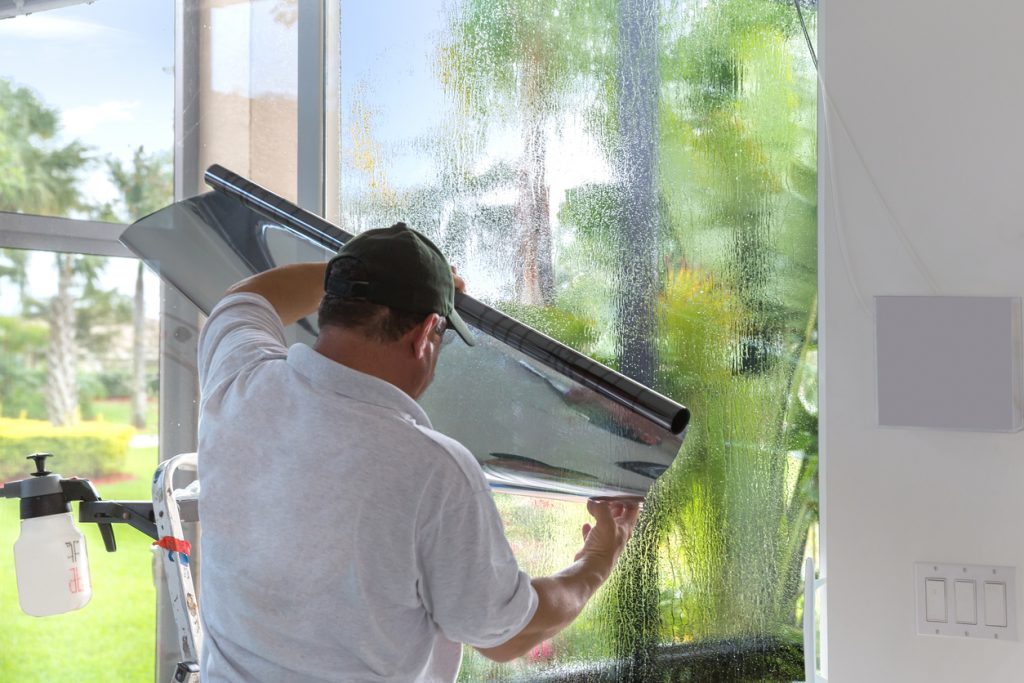 ---
Benefits of Window Tinting
Window tinting involves putting a thin layer of shade over a window to block light from coming in. Some types of tinting include commercial tinting, residential tinting, and auto tinting. How dark of a shade you install depends on what you will be using the tinting for and regulations in your state regarding vehicle window tinting O'Fallon MO. Here are some of its benefits.
Privacy
Privacy is one of the main benefits of undergoing a window tinting install. For example, when you have darker windows on your car, potential thieves are less likely to break in and steal something that they see in the vehicle's interior. Window shades also provide privacy while driving or resting for a moment in your parked car.
Window film on a commercial building provides privacy to employees and others. Some facilities that might especially benefit from window tinting O'Fallon MO include hospitals, counseling centers, and other offices that deal with large amounts of sensitive data.
UV Protection
The sun's ultraviolet rays are well known to be harmful to the skin. In addition to causing sunburns and leading to premature wrinkles, sun exposure increases the risk of developing potentially deadly conditions such as skin cancer and melanoma. Unfortunately, UV rays are still dangerous when you are sitting inside your vehicle, but window film can help reduce some of this harm.
Lower Electricity Costs
In buildings, much of the cost of electricity during the warmer months comes from cooling the structure. Window tinting can help reduce the amount of electricity needed to cool a building because the shades reduce the amount of light coming through.
Total Tinting can provide all of your window tinting O'Fallon MO needs. We provide excellent customer service and knowledge about residential, vehicle, and commercial window tinting, so give us a call today.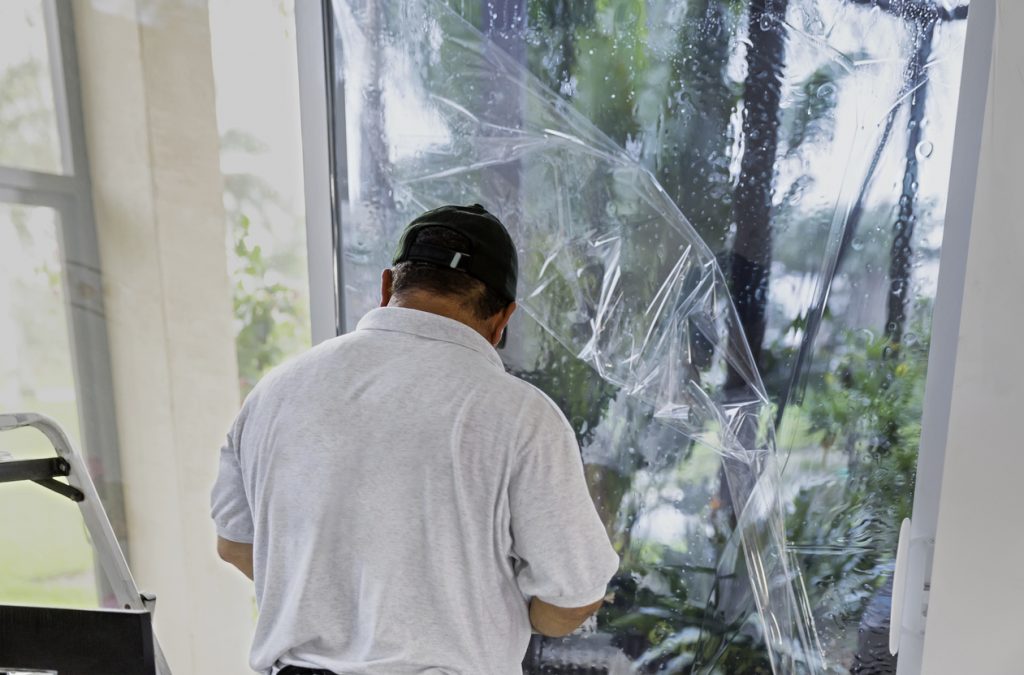 ---
Top Reasons To Have WIndow TInting Installed
There are many reasons to consider adding window film to your home, business, or vehicle. When properly installed, it offers several benefits. The following are a few of the top reasons to consider window tinting O'Fallon MO.
Lowers the Temperature
The sun can quickly increase temperatures when it passes through windows. Auto tinting can help reduce soaring temperatures inside vehicles. Although temperature increases are most notable in vehicles, they also occur in buildings, so residential tinting can also help keep your home comfortable during hotter summer months.
Blocks Harmful UV Rays
A major benefit of residential window tinting is that it blocks the sun's rays. Allowed to pass freely through windows, UV rays can fade and cause damage to floors, furniture, and artwork. When fixable, repairs can be costly. Automotive, residential tinting and commercial tinting products all protect against this type of damage.
Adds Security
People are often surprised that window tinting can increase security, but that is one of the most important reasons to install window film. Special films can do this in several ways. First, they increase privacy by blocking the view into your home, business, or vehicle. That is often enough to deter would-be thieves. They can also help by reducing the effect of an impact, making it harder to break through a window. This is an excellent benefit and one often touted by our commercial window tinting customers.
Window Tinting O'Fallon MO Residents Can Trust
At Total Tinting, we know it's easy to spot a poor-quality window tinting job. Besides looking bad, improperly installed window tinting doesn't provide the benefits you want. That's why we offer the highest quality, professional window tinting O'Fallon MO residents are looking for. Past customers highly recommend our services. Contact us today at 636-474-8468 for more information or to request a free quote on your window project.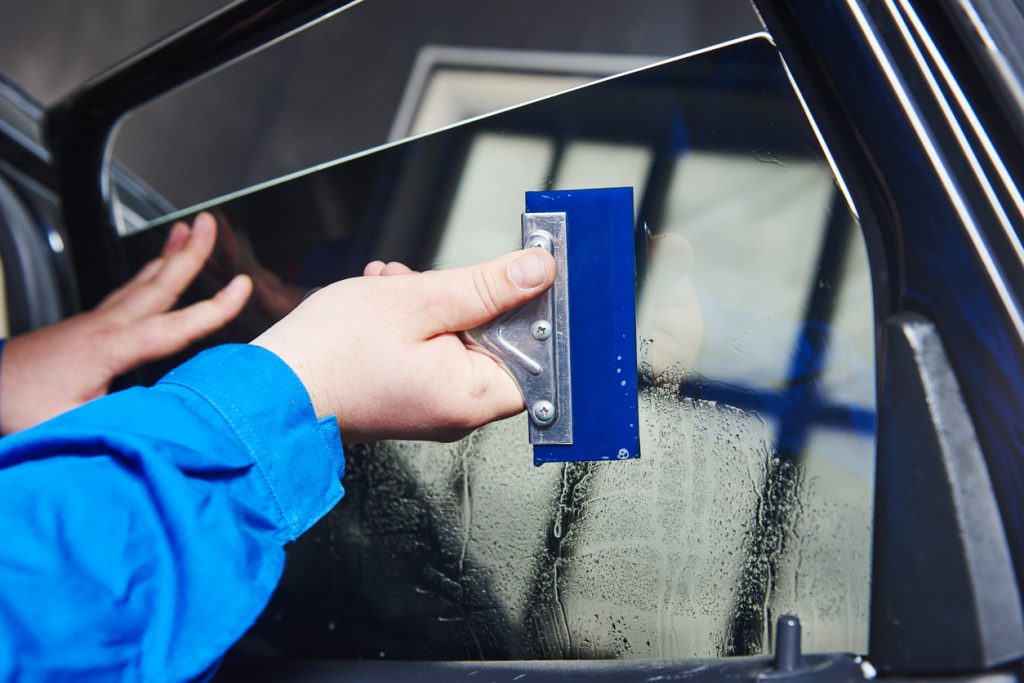 ---
Why You Should Have Your Car Windows Tinted
Maybe you have seen advertisements for window tinting O'Fallon MO, and wondered if this would be a worthwhile investment for your car. While most people associate auto tinting with something only for corporate cars or the type of work they would see related to a commercial window tint, it's for anyone. Here is how a window film can benefit you. 
Tinting Can Protect You
Having your car tinted can protect against dangerous UV rays. This is especially helpful when driving, but it is nice to know that there is residential tinting too, should you ever decide to have this done to your home. Many people believe this can help, particularly if you live in an area that is warm and sunny. 
Getting Your Windows Tinted Provides Privacy
Having a window tinting install done is helpful for people who want to protect their privacy. This could include a residential window or ever commercial tinting at an office. Some people would like to ensure that people cannot see into the contents of their vehicles or even their homes. Choosing to have window tinting is something most individuals highly recommend if you are trying to prevent burglary. 
It's More Affordable Than You Think
You can contact customer service and get a free quote to find out how much a professional installation would be. You can choose to start with your car and then have the windows at home tinted, later on, just to see how you would like it. 
Getting your windows tinted for your car or home doesn't have to be expensive and can come with many benefits. If you are curious how much it would cost you, contact Total Tinting, and let us help you with your window tinting needs. Call us today and find out how we can help you get started.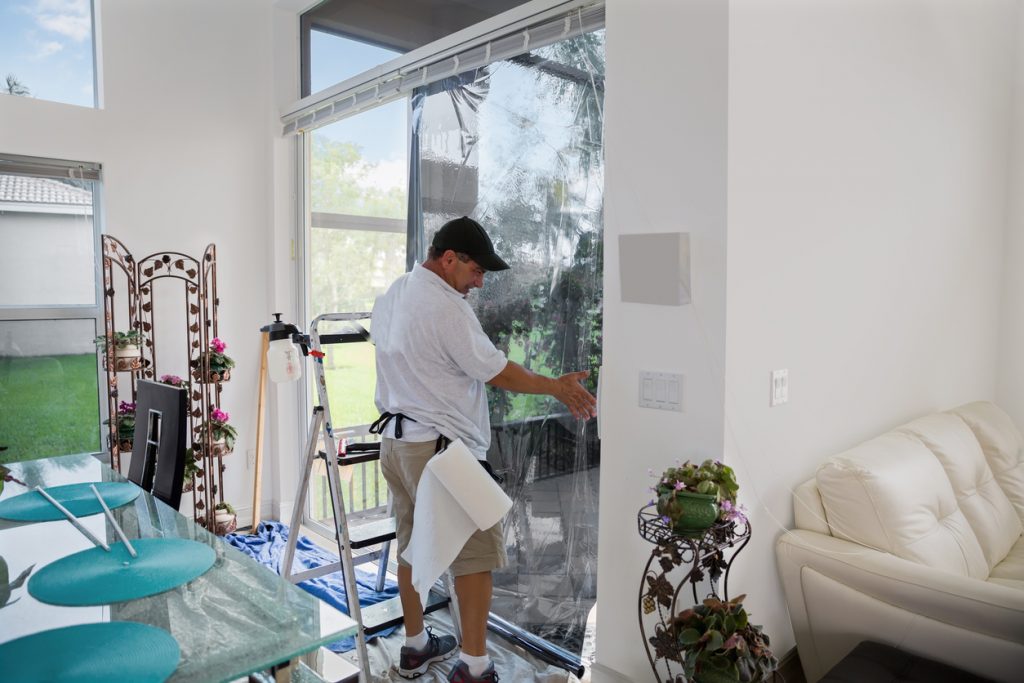 ---
Why Your Home Needs Window Tinting in O'Fallon, MO
Your home's windows are susceptible to sunlight penetration that can be problematic for your home and your family. If you want to maintain visibility without the vulnerability, you may be considering window tinting in O'Fallon, MO. If you are trying to decide whether window tint is the right solution, consider a few of the benefits.
Improve Climate Control
The UV rays that shine through your home's windows result in thermal effects that can make your home harder to keep cool in the summer. If you're struggling with increased temperatures in your house, window tint can block some of those rays and keep your home more comfortable.
Reduce Glare
Sun glare can be uncomfortable and hard on the eyes. When you apply tint film to your home's windows, you reduce the glare that those sun rays can cause. This makes your home more comfortable, especially around television screens and in your kitchen.
Protect Your Furnishings
One of the things that you may not have considered is the sun's effect on your carpet fibers, upholstery and paint. Prolonged exposure to ultraviolet rays can cause color fading in those elements. The addition of window film will reduce the UV rays that pass through your windows, extending the life of your furniture and carpeting.
Ensure Privacy
In the interest of protecting your family's privacy, you may keep your blinds closed or your shades drawn much of the day. This also reduces the natural light in your home. With residential tinting, you create a barrier that prevents those outside from seeing in while still allowing light to pass through.
Seek Professional Application of Window Tinting in O'Fallon, MO
When you decide that window tint is right for your home, it's best to have it professionally applied. Professional installation ensures that the film is bubble-free with comprehensive coverage. Check out Total Tinting for your residential window tinting in O'Fallon, MO.