5 Compelling Reasons to Invest in Window Tinting
Have you been thinking about scheduling window tinting O'Fallon MO services? Window tinting is an excellent choice for automobiles, residential homes and commercial buildings. Here are five compelling reasons to invest in this convenient service.
1. Achieve a High Level of Shine
A little bit of shine can go a long way toward making your car or building look even more attractive. When you schedule commercial, auto or residential tinting services, you can add a high level of shine to your windows.
2. Reduce Eye Strain and Sun Glare
One of the most important reasons to invest in auto tinting is to reduce eye strain while driving and prevent sun glare on your windows. By dimming the light entering your vehicle, you can avoid eye strain and fatigue and improve your safety while driving.
3. Enhance Your Privacy
Whether you schedule residential or commercial tinting, you can rest assured that you're enhancing the privacy of all occupants within your building. Window tinting O'Fallon MO can make it harder for others to see inside your building.
4. Block Much of the Sun's Heat
When the full heat of the sun shines through your windows, it can make the interior of your car or building very hot. Window tinting can block much of the sun's heat so that the inside of your vehicle or building remains more stable.
5. Protect the Interior of Your Auto or Building From Sun Damage
Sunlight exposure can fade carpets, fabrics and drapes. To protect your furniture, fabric and other interior components of your car or building, it's a good idea to schedule auto, residential or commercial tinting services.
Schedule Window Tinting O'Fallon MO Service Today
At Total Tinting, we know how to protect your home, commercial building or vehicle with expert window tinting services. To schedule your window tinting O'Fallon MO service today, contact us.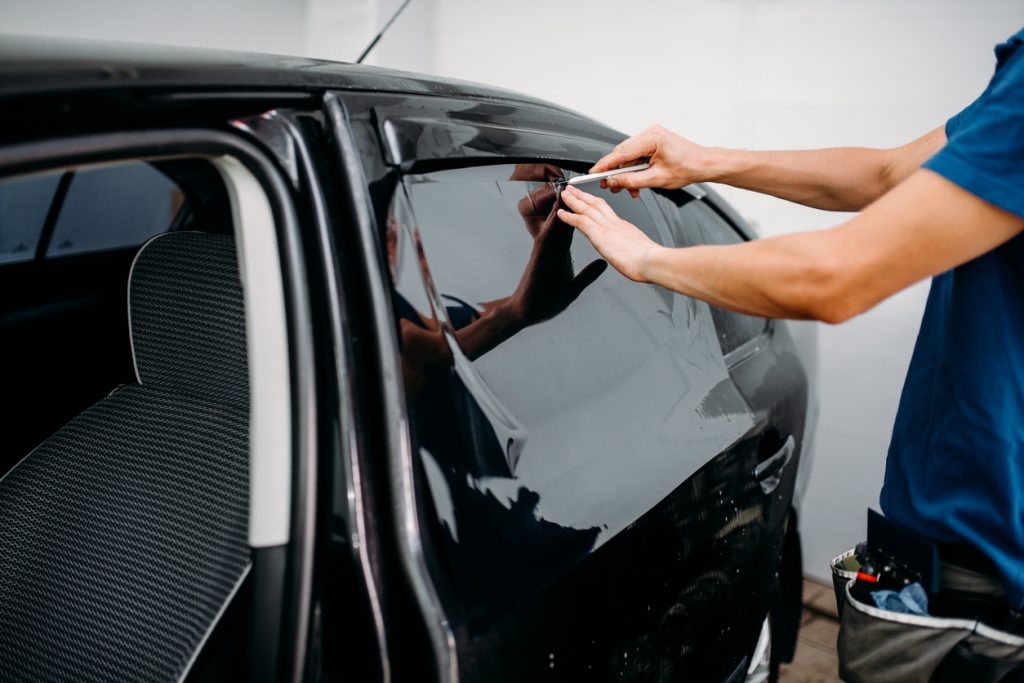 ---
Why You Should Consider Tinting Your Windows 
Have you thought about getting window tinting O'Fallon MO, but you don't know where to look? Perhaps you're wondering if window tinting can protect your privacy or help when it comes to avoiding sun damage.
Whether you are trying to tint your car or the windows of your home, you can get it tinted. Learn more on how to get started.
Tinting Provides Privacy
If you want to avoid people looking into your home or car, you can relax knowing that tinting your windows can provide you with the privacy you desire. There are different levels of tinting, and you can choose what is best for your needs.
It's possible even to get commercial tinting and ensure that your business is a safe and calming place for employees and customers, thanks to tinted windows.
Tinting Protects Against Sun
Tinting can provide some protection against the sun, depending on what level of tinting you are getting. It can also make it easier to drive around and lessen the sun's glare no matter where you live.
It's important to note that if you are considering auto tinting, you want to be sure the level you have picked is legal and won't cause any issues for you when you are out on the road.
You Can Tint Any Window of Your Choosing 
From choosing residential tinting to getting your windows done for your vehicle, it's possible to protect your car and home with a tint that will meet your needs no matter the reason.
If you are curious about learning more when it comes to getting your windows tinted, contact Total Tinting today. We can help you understand the various options available to you and figure out what would be best for your home, car, or business. So get in touch with us today.